ITICKET - THE END-TO-END SOLUTION TAILORED FOR TOUR AND ACTIVITY OPERATORS
State-of-the-art technology makes iTicket the most modern e-commerce platform around. One platform to manage all your sales, distribution, inventory, pricing and packaging
ITICKET - THE END-TO-END SOLUTION TAILORED FOR TOUR AND ACTIVITY OPERATORS
One platform for all your needs
We have created a platform that is very powerful and yet easy to use. With iTicket you have a platform with all the tools an activity provider needs. Everything from inventory and price management with integrated resource planning to entrance and validation management. iTicket works both online and offline, and you don't need to spend unnecessary time in an office since it works great on your mobile device.
Resource planning, route management and calendaring
Advanced pricing with e.g. tiered pricing and discount rules
Online sales and large variety of payment options
Distribution (OTAs, +1000 travel agents and API)
Flexible ticketing (mobile, group, multiple entrances, you name it)
Advanced entry management (hardware agnostic with group check-in etc)
Point-of-sale (POS)
Those are just some of the features we provide to increase our customers' profit and revenue with a minimum administration. Visit Group started building e-commerce solutions for the tourism industry over 15 years ago and although we have one of the best solutions on the market, we are just getting started.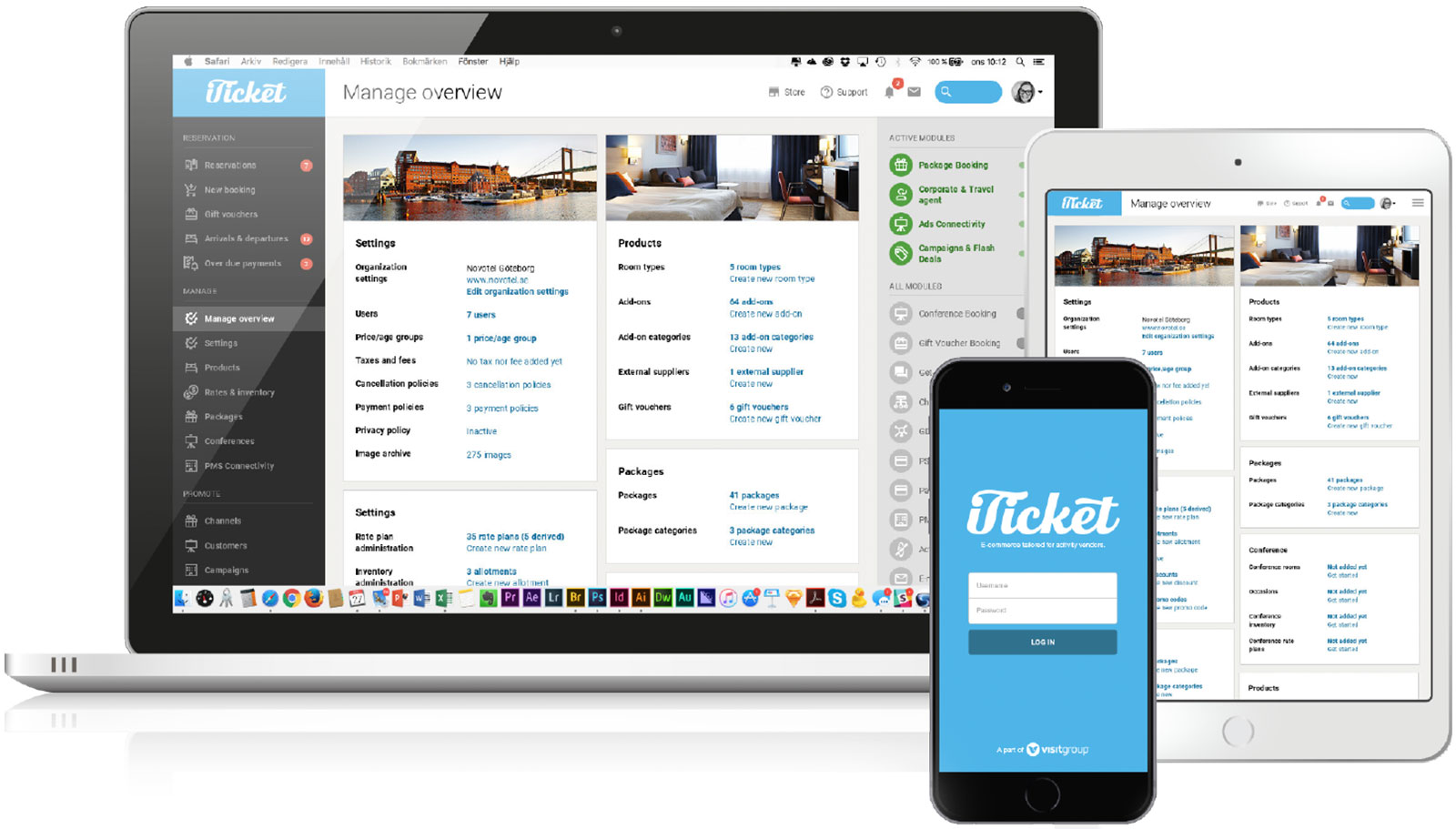 Works on every device – 100% responsive
Today we live with our devices, both as consumers and in business. iTicket is 100% responsive in administration as well as booking engine. This streamlined end-to-end experience means better conversion for your e-commerce and easier and faster administration of the platform.
Increased online conversion and sales
Faster administration
Better user-experience for everyone (including you)
Inventory management
We have created an inventory management handling in the new iTicket we hope to impress you with. Version tracking, publishing control, language support for multiple languages and currencies, automatic season content and much more. All with advanced pricing possibilities and full flexibility.
Ten years of experience from providing advanced route planning software for Gray Line Sweden's sightseeing boats and buses (www.stromma.se)
More than one million yearly passengers on Flåm Railway and Fjord cruises (www.visitflam.com)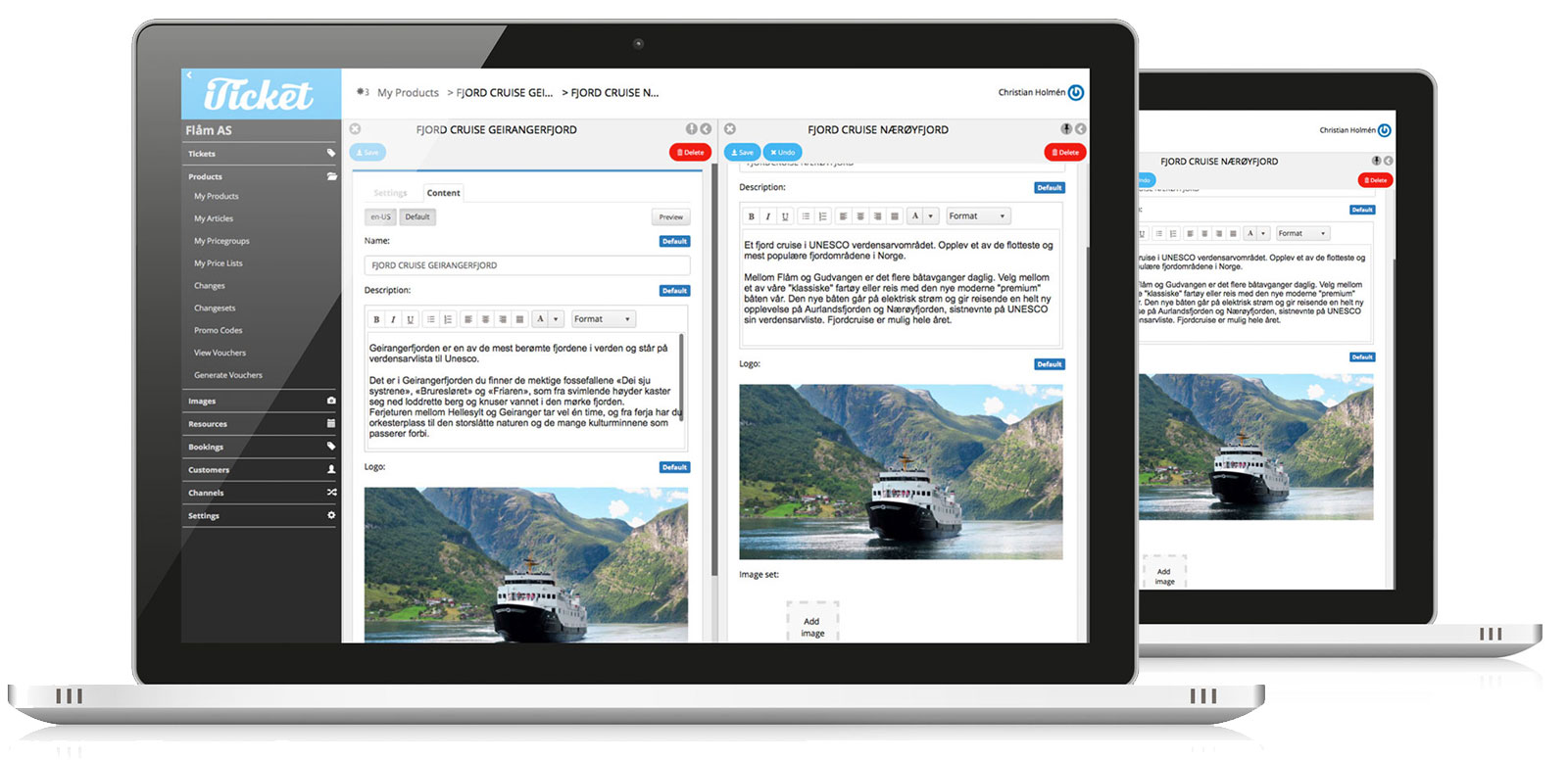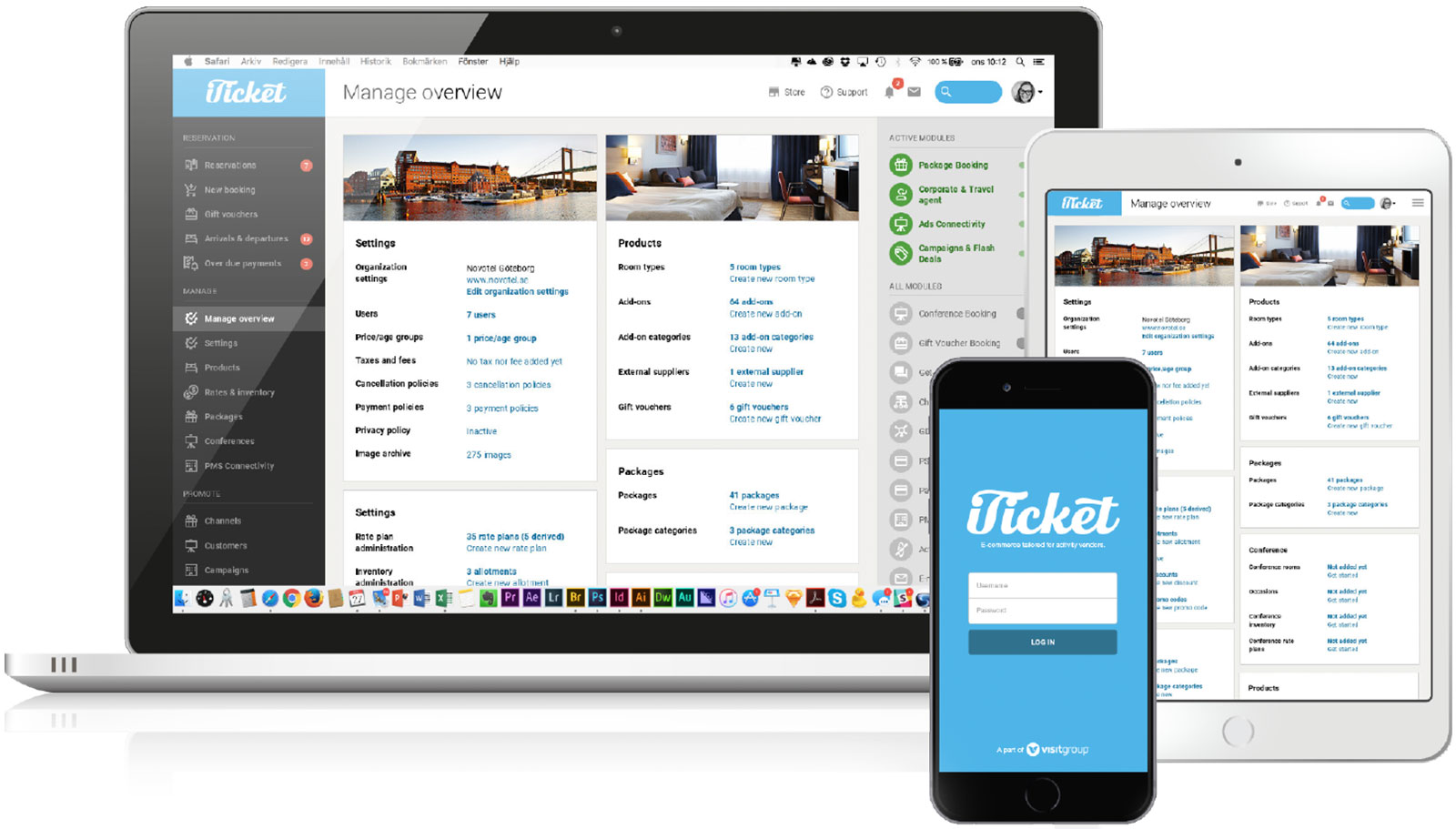 Ticketing & Entry Management
Android app
Ability to scan Aztek/QR code
Supports Group check-in
Works online and offline
Generates departure lists
Open technology enabling integrations
Are you ready to grow your business and attract more customers?